S a l t M a r t i a n s

B l u e g r a s s B a n d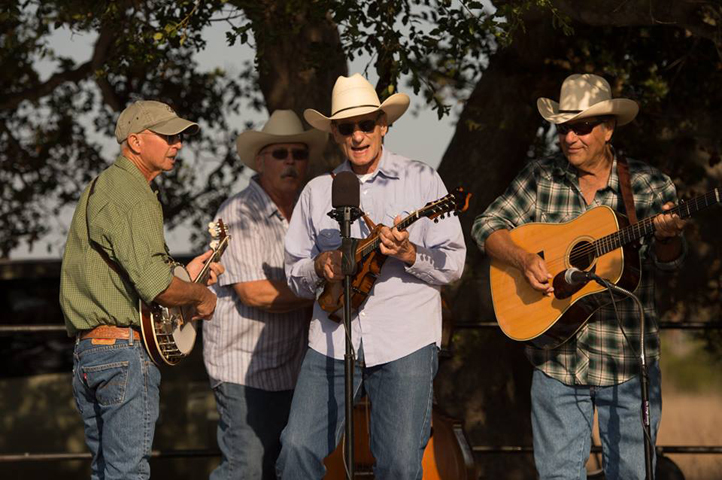 Goleta's Dam Dinner, August 19, 2017
Photo: © 2017 Jay Farbman Photography
MARS ATTACKS:
WE'RE BACK! The Salt Martians are back to playing together and now accepting offers to perform! Please contact us by phone at 805.708.9686 or by email!

Sunday, June 20, 2021, 12:00 PM - 2:00 PM. We (finally!) return to performing after a 17-month layoff! Father's Day Private Event.

Sunday, July 4, 2021, 11:30 AM - 3:30 PM We are excited to have our first public performance after almost a year and a half. We will be at the beautiful Roblar Winery, 3010 Roblar Avenue in Santa Ynez, for the Fourth of July. There will be two seatings for lunch, 11:30 AM and 2:00 PM. We hope to see some of our friends there!

Saturday, July 17, 2021, 1:30 - 4:30 PM We are so glad to finally be returning to the historic, iconic Cold Spring Tavern. We've been waiting for this for 18 months and hope you all have, too! Please join us!

PLEASE NOTE: The 45th Annual Father's Day Bluegrass Festival has been postponed until 2022. We were proud to be selected to represent Santa Barbara bluegrass on the Vern's Stage at the 45th Annual Father's Day Bluegrass Festival at the Nevada County Fairground in Grass Valley! We hope in the future you will yet be able to join us for four days of music at the largest and longest-running bluegrass festival in the West!

Join our Mailing List! To be notified of the Salt Martians' upcoming public appearances, please send us an email!